Unreal Tournament 3: 1 vs 1
Description
A 1 vs 1 deathmatch map I made for unreal tournament 3 with the UDK editor. All content in this map is content from UDK. I did edit some materials to fit my vision of the map. An industrial setting worked very well with the assets already available in UDK.

The top down images are split up in different floors. This way I have an easier time showing you the flow of the level.

The pickups are placed in locations that put the player in vulnerable positions. He has to give up superior positions. Allowing the other player to take the upper hand.
Top Down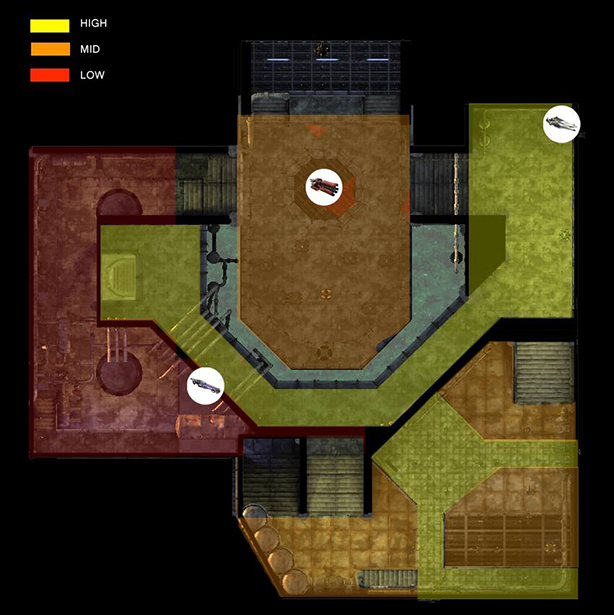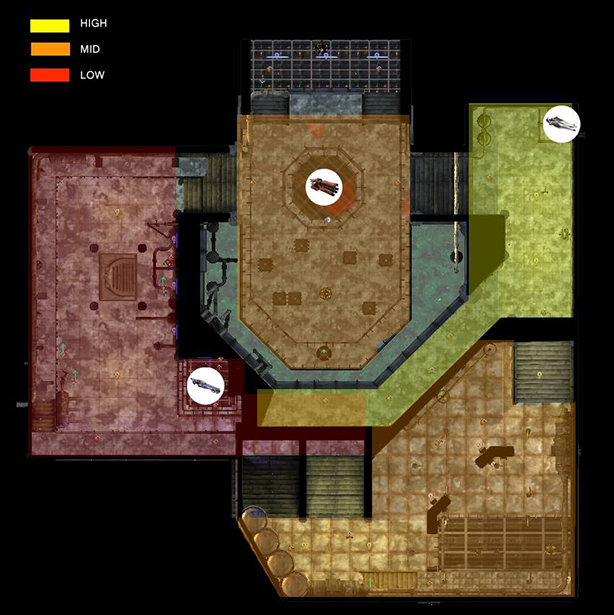 Flow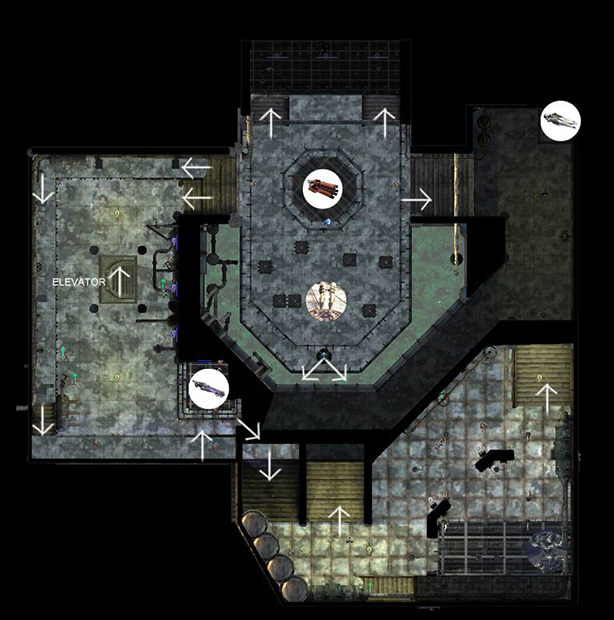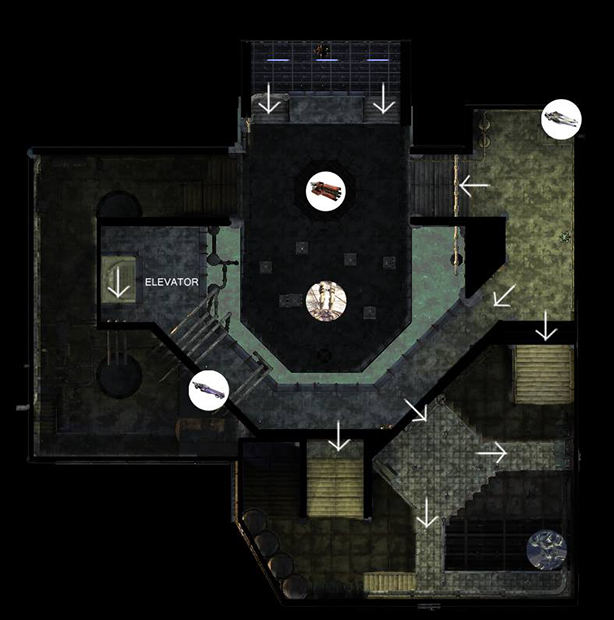 Screenshots